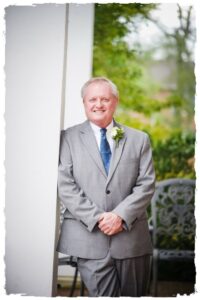 ☎ Call Today to set up an appointment for a free consultation.

Mr. Winborn has over 25 years of experience serving our clients in Lauderdale County, Alabama and surrounding areas.
---
Randy specializes in areas of business entity formation, estate planning, probate law, collections, evictions, foreclosures and personal injury. He strives to assist clients in all types of representation. If he can not help you with the type of representation you require, he will refer you to someone who can.
He offers a comfortable and welcoming environment in which to close real estate transactions and is an approved closing attorney for various area banks and mortgage companies. He applies his knowledge and years of experience to drafting and reviewing loan documentations, whether it is a refinance or a purchase, residential or commercial. He has prepared residential leases, commercial leases, real estate sales agreements, options to purchase and other related documentation.
He is an issuing agent for Commonwealth Land Title Insurance and is proficient in performing title searches, preparing title opinions and reviewing title reports. He is able to find quick and effective resolutions to title issues, including chain of title, easements, access disputes or boundary line disputes. Mr. Winborn writes title insurance on both commercial and residential property.